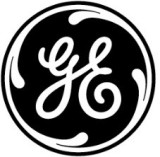 Multimedia content

Images

(6)

The upgrade to SIGNA Explorer G2 will lead to improved operational experience and patient satisfaction through shorter scans and fewer repeated scans
The new Senographe Pristina mammography system is designed to make breast screening more comfortable and inviting for patients
Michael Maila, a radiographer from National Radiology Services Incorporated (NRS)
Dr. Amaresh Ranchod (Radiologist from NRS Inc), Tlotlo Kgaye (radiographer from NRS Inc) and Dr. Sam Palliam (Radiol
Tlotlo Kgaye (Radiographer from NRS Inc)
(from left to right) Dr. Dipesh Jogi (Radiologist NRS Inc), Dr. Ashesh Ranchos (Radiologist NRS Inc), Graham Maritz
Source: GE |
South Africa's National Radiology Services Inc. (NRS) Unveils GE Healthcare's New Mammography System and Upgrades MRI System
National Radiology Services Incorporated (NRS) also launched its upgraded SIGNA* Explorer G2 MRI, which will offer increased diagnostic quality, patient comfort and enable clinicians improve workflow
We are excited to collaborate with NRS Inc on the MRI upgrade and Pristina mammography system
GAUTENG, South Africa, November 30, 2018/APO Group/ --
South Africa's National Radiology Services Incorporated (NRS) at the Netcare Waterfall City Private Hospital has launched the new Senographe Pristina mammography (https://bit.ly/2rdzE1B) system, designed to make breast screening more comfortable and inviting for patients. NRS Inc also launched its upgraded SIGNA* Explorer G2 MRI, which will offer increased diagnostic quality, patient comfort and enable clinicians improve workflow.
SIGNA is built on the high definition MRI platform. The upgrade to SIGNA Explorer G2 will lead to improved operational experience and patient satisfaction through shorter scans and fewer repeated scans. NRS Inc will benefit by up to 30 percent increase in procedures due to potential increased throughput and referrals.
GE healthcare partnered with radiologists, technologists and most importantly, patients, to create a mammography experience that is designed to deliver higher diagnostic accuracy for the detection of breast cancer during a mammogram. Pristina is engineered by Women for Women- putting the women at the heart. NRS Inc is the first to install the system in South Africa.
"We are excited to collaborate with NRS Inc on the MRI upgrade and Pristina mammography system. The MRI upgrade will enable NRS Inc to access the increased efficiency of SIGNA Explorer while the Pristina will support better health outcomes for current and future generations of women," said Graham Maritz, General Manager, at GE Healthcare South Africa. "Through such initiatives, we are working to make a reality in South Africa, increased access to quality and efficient healthcare solutions."
Senographe Pristina features a new ergonomic design to reduce physical strain with dedicated functionalities for easier patient positioning and comfort during the mammogram. By making patients more comfortable during the breast exam, technologists can focus on more suitable positioning, enabling a faster and smoother 3D mammogram experience for both the patient and the technologist.
Speaking during the unveiling ceremony, Dr Samantha Palliam said that early breast cancer detection has always been a priority for NRS Inc. "Unfortunately, because of the anxieties associated with mammography this is not always the reality. The Pristina mammography unit addresses some of these issues by reducing discomfort and allowing the patient to feel more in control. Added to this are the advantages of tomosynthesis and the use of contrast enhanced mammography for better detection," she said.
Fear of the discomfort and pain experienced during the exam is the main reason patients avoid having a mammogram. As a result, breast cancer is often diagnosed at an advanced stage. According to WHO (https://bit.ly/2ACw0CD), mammography is shown to reduce breast cancer mortality by approximately 20% in high-resource settings. Early detection saves lives, and early treatment of breast cancer allows for a very good survival rate at the same time saving costs.
* Trademark of the General Electric Company.
Distributed by APO Group on behalf of GE.
Media Contact:
Annette Mutuku
annette.mutuku@ge.com
+254728604564
National Radiology Services Inc. (NRS):
National Radiology Services Inc. leader in the practice of Radiology in Gauteng, offers specialised comprehensive Radiology services, supported by strong management, information technology, and billing services. Quality and efficiency will result from our professional team. National Radiology Services Inc. has acquired exceptional imaging equipment and the latest PACS technology in order to maintain our aim of providing an efficient, accurate and professional service to our patients and referring clinicians.
About GE Healthcare:
GE Healthcare (www.GEHealthcare.com) is the $19 billion healthcare business of GE (NYSE: GE). As a leading provider of medical imaging, monitoring, biomanufacturing, and cell and gene therapy technologies, GE Healthcare enables precision health in diagnostics, therapeutics and monitoring through intelligent devices, data analytics, applications and services. With over 100 years of experience in the healthcare industry and more than 50,000 employees globally, the company helps improve outcomes more efficiently for patients, healthcare providers, researchers and life sciences companies around the world. Follow us on Facebook (https://www.facebook.com/GEHealthcare/), LinkedIn (https://bit.ly/1IYnUnb), Twitter (https://bit.ly/1i9iyVT) and The Pulse (https://bit.ly/1euEpYu) for latest news, or visit our website www.GEHealthcare.com for more information.